When most of us think of the word celebrate or celebration we think of social activities and time spent together with friends and family. Staying at home and social distancing has made celebrating special occasions in traditional ways difficult this spring, but there are still plenty of ways to celebrate (you just have to think outside of the box). From proms to graduations and baby showers to birthdays, mother's day to father's day, and engagements to anniversaries we have you covered with creative ideas on how to celebrate at home. Just because we can't physically be together doesn't mean we can't have celebrations and create new memories we will cherish forever.

1. Drive by their house and do something special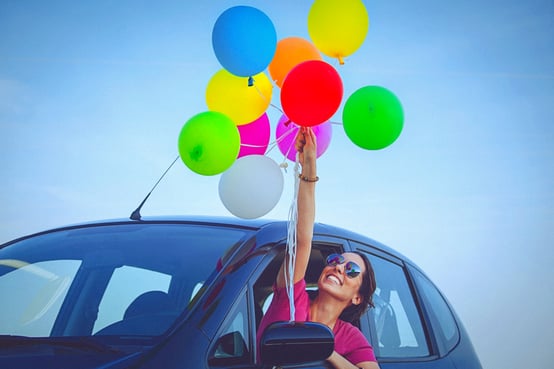 Coordinate a parade of vehicles with friends, family members, and neighbors. In a single-file line, drive up to the person's home who you are celebrating with streamers, balloons, and signs. You can decorate each car and dropoff presents, baked goods, and other celebratory treats. You can even decorate their lawn, driveway, sidewalk, front door, or windows with custom signage such as decals, H-stake signs, and banners. Just be sure to wear gloves, masks, and follow proper social distancing practices!
2. Deliverable or digital gifts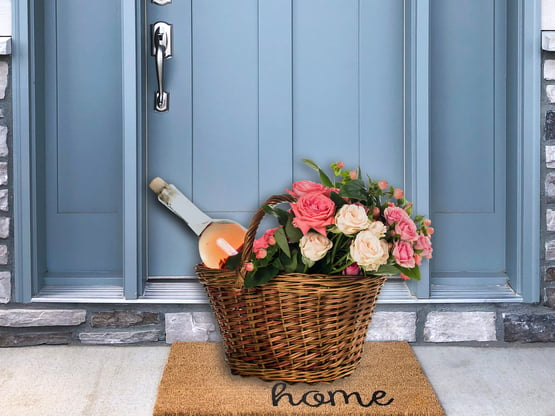 In today's day and age, we can quite literally get everything we need without ever stepping foot outside our homes which is very convenient for our new normal of sheltering in place. Although we might not be able to be physically present with a loved one on their big day, thanks to 2-day, 1-day, and even same-day delivery options, a thoughtful gift certainly can be. Below are just a few thoughtful treats and gift ideas that can be delivered to a loved one's doorstep or emailed to their inbox on their big day!
Desserts:

Personalized Gift Baskets:

Subscription Boxes (delivered to their doorstep):

For Kids:

FaceTime with a Disney Princess or Character


Virtual Gifts:

Online Grocery Shopping Subscription

An Online Gaming Subscription

Rosetta Stone

(lifetime access)
3. Decorations




No matter what milestone you're celebrating, decorations are necessary for bringing the venue to life. Whether it's a big 'happy birthday' banner, balloons, or colorful streamers, we naturally associate decorations with a celebration. Sheltering in place shouldn't mean no decorations. In fact, it should mean the opposite - decorations and celebration signage are even more important now because they help make the day feel and look more like the celebratory and joyous occasion that it is. Many of us aren't quarantining with our loved ones meaning we can't physically be together to celebrate these occasions. A special and safe way to surprise someone you care about is by decorating their lawn or car with celebratory signs, decals, banners, and other decor. Just imagine the smile on your loved one's face as they wake up on their big day to their yard, car, or front door of their home filled with decor. Placing a sign or banner outside a loved one's house is such a simple act but really shows someone how much you care about them. It also gives passerbyers and community members an opportunity to share in the celebration.

Honk Signage
Drive by your loved one's house and honk on their special day to show you're thinking of them.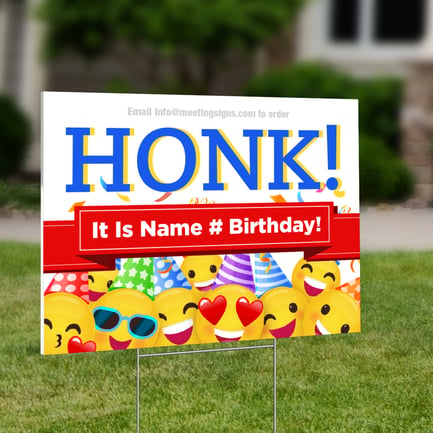 Sidewalk and Window Decals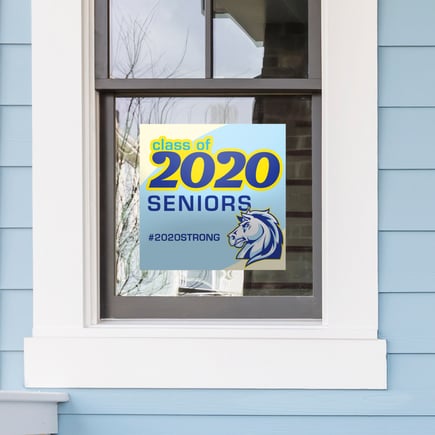 Garage Banners

Front Door Banners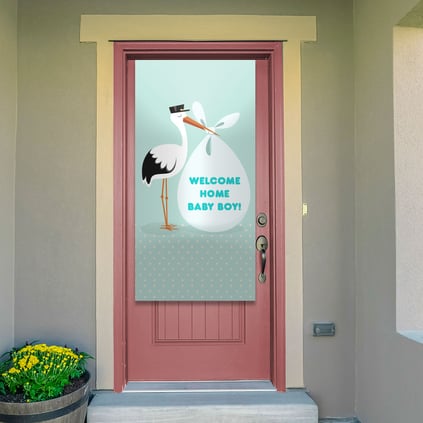 H-stake Yard Signs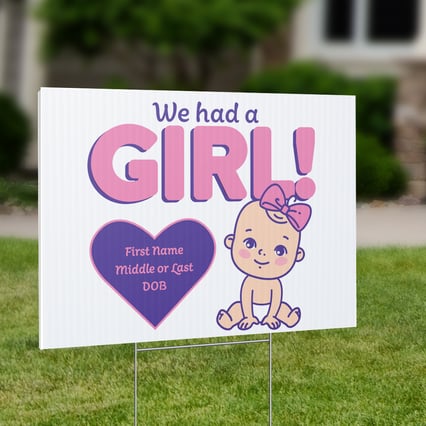 4. Record a video tribute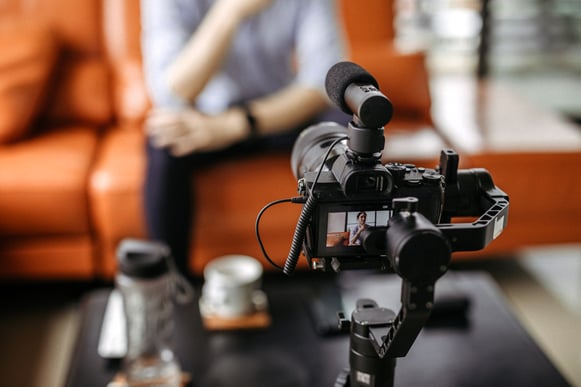 No matter what milestone your loved one is celebrating, a heartfelt video tribute is a tangible memory they can keep and look back on for years to come. Depending on the celebration, friends, family members, teachers, and others can record short videos of themselves sharing advice, personal stories, memories, and well wishes. The video can also include music, photos, handwritten notes, and other thoughtful memorabilia.
5. Throw a Virtual Party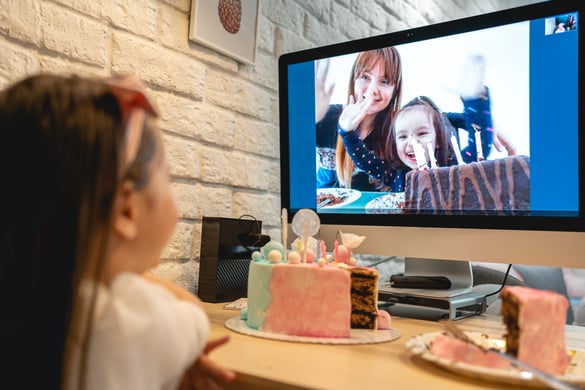 While the fancy desserts, cocktails, and decorations are a plus, the best part about celebrating a big life event is the gathering of all of our loved ones in one space. With both small and large get-togethers currently off limits, we are unable to physically gather at the moment. While you may not be able to throw the event you had originally planned, you can still celebrate together - virtually. Fortunately for the host, this means less preparation and post party cleanup! However, just like a typical birthday, baby shower, or graduation party, throwing a virtual party requires a bit of planning too. Here's what you'll need to put on a successful virtual event:
1. Choose a video platform
The first step in planning a party is choosing a venue or in this case, a video streaming service. There are many group video services on the market to choose from. Some of the more popular platforms include Zoom, Google Hangouts, and Houseparty which make it easy to talk and interact with a group of people at once through both mobile and desktop. For an in depth look at more video platforms, their offered features, and pricing, check out 10 Best Conference Call Services for 2020.
2. Send online invitations
Let your guests know you're having a party by sending out online invitations. Digital invitations can be shared through text or email. Be sure to include a start and end time as well as the link to join your virtual event. You can create free online invitations through sites like Evite and SmileBox.
3. Put together a virtual party agenda
Along with the online evites, you can share a virtual agenda so that all guests will have an idea of what to expect beforehand. Your virtual agenda can include instructions on how to access and join the virtual party, printable activity or game worksheets, and set times for certain activities such as when to dim the lights and sing happy birthday or when to whip out a champagne glass for a toast. If the party is themed or a surprise, be sure to let your remote guests know the specific details in the virtual agenda.
4. Include virtual activities
Unlike at physical events, remote party guests can't break off into separate groups to mingle. Being that everyone will be online together, you'll want to keep the entire group engaged. You can do so by introducing activities or games. For some friendly competition, provide winners with virtual gift cards. Here are just a few fun virtual activities you can incorporate into your online party:
Birthday or Graduation (Adults):

Virtual Paint and Sip
Use Kahoot! to create custom online quizzes or trivia questions based around your friends and party guests
In house bar crawl - Have each guest choose a bar theme and signature cocktail. Different rooms represent each bar theme for the host to explore. As the host travels from room to room, guests will act as virtual bartenders serving their drink of choice.


Bridal Shower or Engagement Party:

Baby Shower or Gender Reveal:

Who's That Baby? - Prior to the shower, collect baby photos from each guest and have everyone match the correct baby photo to each guest.
For Kids:

Charades
Hire a magician, musician, clown, or other entertainer to join virtually
Freeze Dance
Simon Says
In house scavenger hunt - Have guests give clues for where gifts or other items are hidden throughout the "scavenger's" home.


5. Conclude with a final celebratory moment
Lastly, end the party with a bang! This could be serving cake, opening presents, or a toast to leave your guests with a final celebratory moment. If you want to make this moment even more special, consider sending out party favors to your remote guests prior to the day of the party so that everyone can participate from home. These favors could include birthday hats, decorations, individual cupcakes, cake in a jar, themed champagne or wine glasses, and other party supplies.
In Conclusion
Given the circumstances, we may not be able to celebrate milestones together as we normally would. However, this does not mean these important moments should be forgotten. There are plenty of ways we can celebrate birthdays, graduations, baby showers, engagements, anniversaries, holidays, and other milestones while practicing social distancing. Although social distancing is forcing us to find new and creative ways to celebrate upcoming milestones, we can say with certainty that they'll be celebrations to remember!
Shop now to celebrate your loved ones with outdoor celebration signs!